OPT TO ADOPT
Cavy Angel's Guinea Pig Rescue is a not for profit fully registered charity dedicated to rescuing neglected, ill, pregnant, found and unwanted guinea pigs and finding them new loving forever home.
We are proudly a no-kill shelter which means no animals are Euthanasia unless it is in the animal's best interest.
Our organisation cares for anywhere between 100 and 300 guinea pigs at any one time and we are very passionate about educating the public on proper care in regards to these small animals as they are sadly all too often overlooked.
NOT ACCEPTING SURRENDERS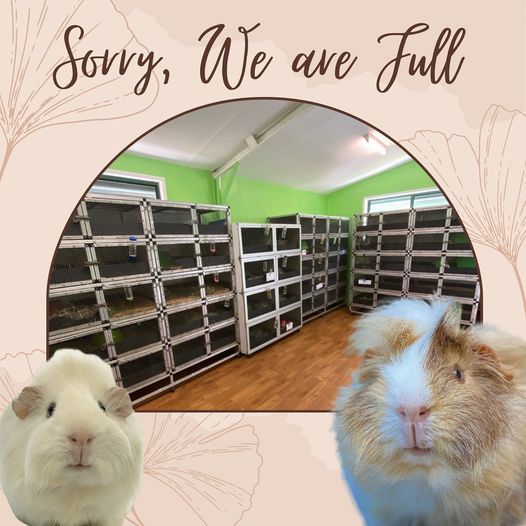 It is with great sadness that I have to say that the shelter is currently at its max capacity! Actually we are over our max capacity at the moment.
What dose this mean?
We will accept returns "meaning if you have adopted from us and can no longer care for them we will still accept them into the shelter
The last 12 months has been probably the worst I have ever experienced in the whole 14 years I've run the rescue! We are getting daily surrender requests! Some days we are getting over 5 to 6 meaning if I would allow it I could potentially be getting 14 + Guinea pigs surrounded per week
With very few adoption applications coming in.
It has been heartbreaking and I have made it my mission this year to spread more awareness about the overpopulation and correct care to hopefully help reduce this as much as possible anyway.
Thank you for the support and apologies to anyone I've not been able to help! It's not because I don't want to but because I just can not physically care for amount of requests