PLEASE NOTE!
Cavy Angel's Guinea Pig Rescue will be closed from the 07/10/2015 till the 08/11/2015.
The shelter will not be replying to emails nor will we be doing adoptions between this time but for surrender and general inquires or emergency you can contact one of our Volunteers on the following numbers. (Please keep in mind we are not a Vet so for any medical advice please contact you Cavy friendly Vet)
Meg: 0435251510 or 0402667180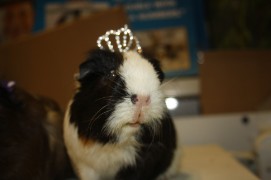 OPT TO ADOPT

Cavy Angel's Guinea Pig Rescue is a not for profit fully registered charity dedicated in rescuing neglected, ill, found, pregnant and unwanted guinea pigs and finding them a new loving forever home.
We are proudly a non-kill shelter which means no animals are Euthanasia unless it is in the animal's best interest.
Our organization cares for anywhere between 100 and 300 guinea pigs at any one time and we are very passionate about educating the public on proper care in regards to these small animals as they are sadly all too often over looked.